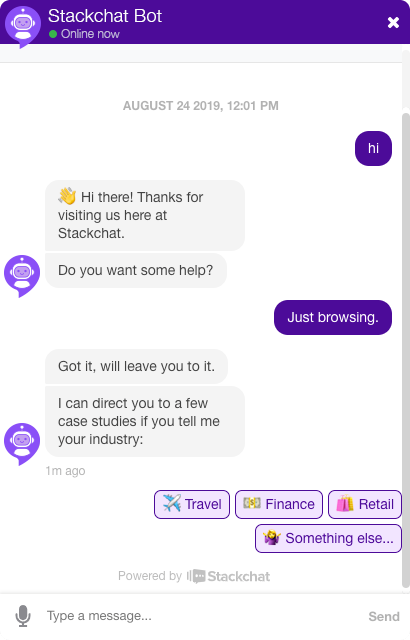 Grow your business with new channels
With Stackchat on your website and social channels, you can generate leads and automatically respond to customers' queries 24/7/365.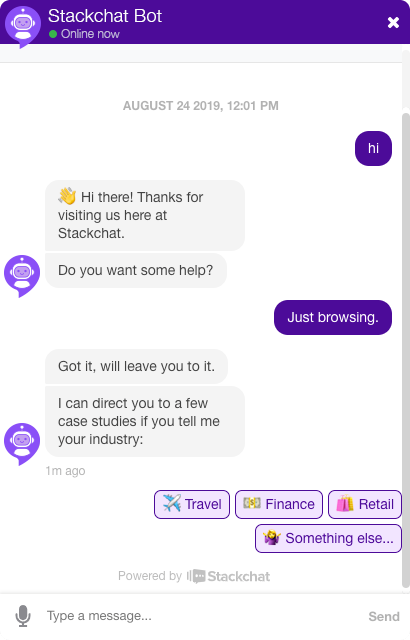 Global footprint
Improve performance and stay compliant with your country's data sovereignty laws by choosing which region to host your chatbot and customer data.
Your enterprise chatbot delivery partner
Partner with our team of awarding-winning experts in conversational technology and enterprise system integrations. Our flexible consulting model means we can work out a plan that's right for you.
Security at Stackchat
Compliance with industry frameworks and the features you need for running chatbots at massive scale. Only Stackchat gives you an entire suite of tools to build sophisticated, AI-driven chat and voice experiences for the enterprise.
GDPR Compliant
The Stackchat platform is GDPR compliant. Our platform makes it simple for you to comply with the GDPR and includes everything you need to respect your controller obligations.
Massive Scale
Our infrastructure has been tested for massive scale and is built to scale out automatically to handle any sort of spikes in traffic you can throw our way.
Data Encryption
Stackchat encrypts all messages and customer data, both in transit and at rest. Communications between you and Stackchat servers are encrypted via HTTPS and Transport Layer Security (TLS).
Business-critical Reliability
24x7 monitoring, strong SLAs, a globally distributed, resilient and highly available messaging infrastructure means that your conversational strategy can scale to epic heights.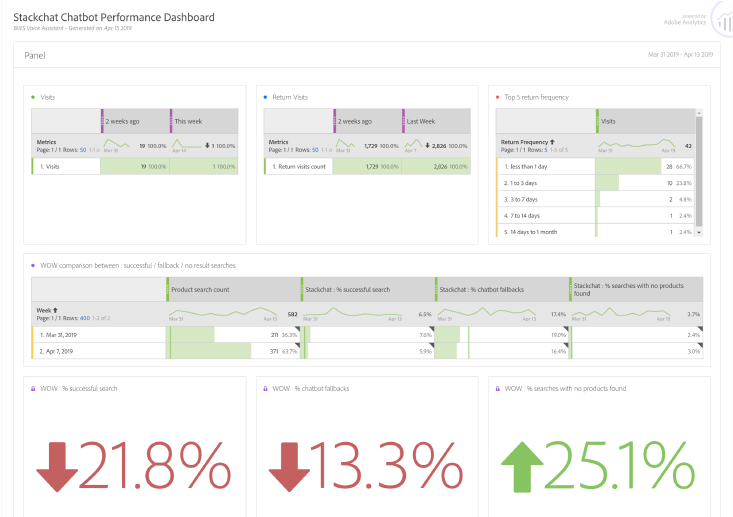 Detailed reporting for actionable insights
Conversational marketing isn't about vanity metrics like opens and clicks. It's about delivering real utility to prospects and existing customers, so we've made it easy to show the real impact Stackchat is having on the metrics that really matter to your business.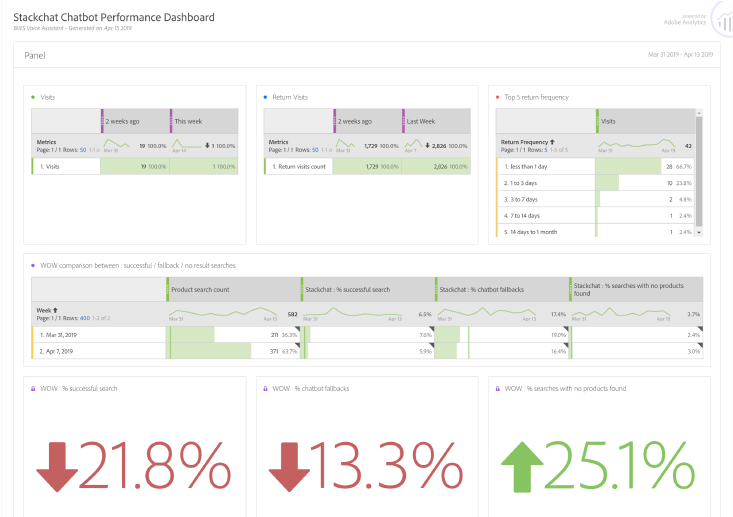 Omnichannel conversational marketing
Stackchat connects your business to any messaging channel, unifying each customer chat into an omnichannel conversation with a single view of your customer.
APIs & Webhooks
Automate chatbot creation, chatbot publishing and message broadcasts with our APIs.
Best practices
Only Stackchat gives you an entire suite of tools to build sophisticated, AI-driven chat and voice experiences for the enterprise: 99.5% uptime SLA, guaranteed response times and compliance with industry frameworks ensures you have everything you need for running chat at massive scale.
Message Storage
Access the histories of all your chatbots. We store messages and user data in the country of your choice and you can securely access all messages via API.
99.95% Uptime SLA
Rest easy knowing you are in good hands with our enterprise grade SLA, guaranteeing 99.95% uptime with credits applied to your account when this target isn't met.
Change Management
Using Stackchat's staged deployment process, you can ensure intelligent assistant updates are thoroughly tested by your QA team prior to shipping.
Incident response plan
Our team are educated on and trained to follow formal procedures for security events and are required to sign non-disclosure and confidentiality agreements.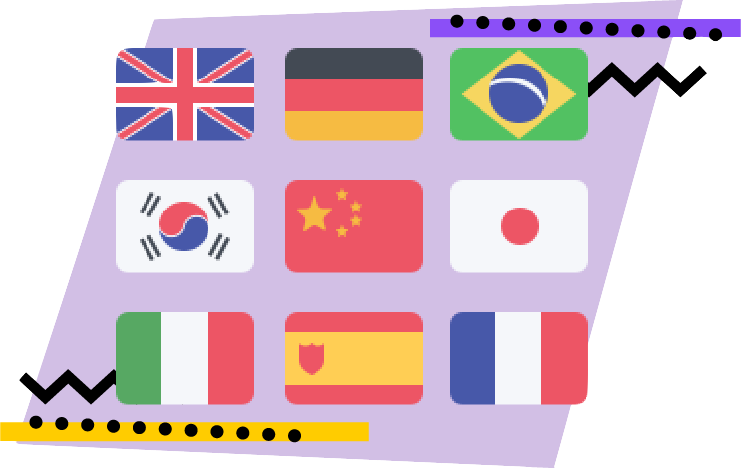 Build multilingual chatbots
Create your chatbot in any language. Our proprietary Conversation Design Markup Language makes it easy to build a "master" bot in any language and then programatically translate it to other languages.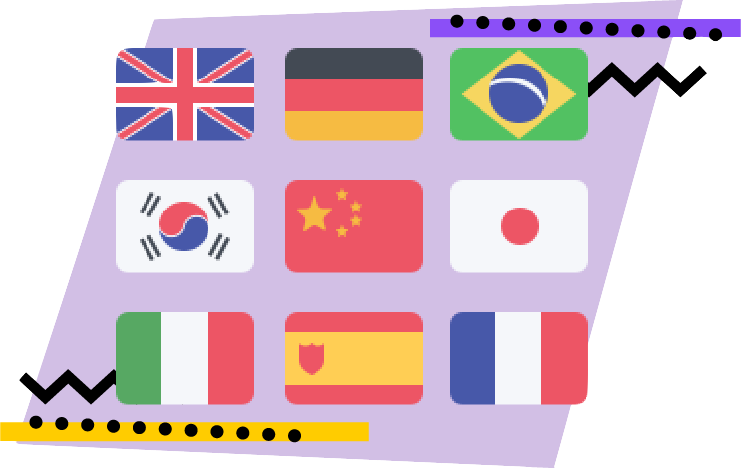 Integrated with the companies you love
We don't want to change the way you work - we just want to improve it. Stackchat natively integrates with all the tech you're already using.
Connect your chatbot to Adobe Experience Cloud
Take advantage of your existing investment in Adobe Analytics, AEM Assets and other Experience Cloud products by bringing their power to your customer conversations.